Unique EU conference Paris addresses challenge how to nurture agility of the ageing packaging workforce
18 januari 2018
Every second, at least 100,000 products are packaged and distributed globally by industry and retail – and unpacked by the end-user. Tens of thousands of professionals contribute daily to the continuous improvement of the activity of packaging. How do organisations ensure that the skills, knowledge and know-how of the professionals in packaging will be available and up-to-date? How do they implement life-long education and training to nurture the agility of their ageing work force in packaging? Answers to these questions will be given on 15 March 2018 in Paris at the 4th annual European Conference on the Future of Business Education in Packaging (FBEP2018). Location of the conference is the Mercure Convention Centre at Charles de Gaulle international airport.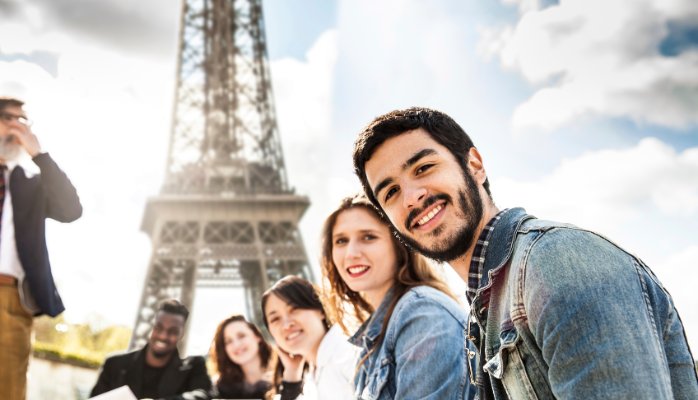 Agility is generally considered to be a positive factor for the competitiveness of companies and for the people that work there. Ageing is often defined as the process of becoming older and (therefore) less healthy or efficient. The word may be applied to both people, organisations and even materials. The word ageing mostly evokes negative associations; ageing would result in illness, slowness and malfunctioning.
Whether these negative associations are really justified can be disputed. Who could be against living a longer life? How could the world population stabilize peacefully in the 21st century after the phenomenal tenfold increase since the 19th century, without ageing?
For society as a whole, ageing results in a shift in the age distribution. The population 'pyramid' morphs into a 'vase' with relatively few younger people and relatively more elderly people around. The same is true for the effect of ageing on the workforce: the percentage of workers in the 50-plus age category increases, the youngsters are getting relatively scarce.
Specifically interesting to the FBEP2018 conference in Paris is the unique insights lecture given by Mr. Patrick Bruaux (Coordination & Performances Director at L'Oréal) and Ms. Nathalie Carletto (International Director Learning Operations at L'Oréal). Subsequently, Mr. Leon Patty (Director Human Resources at Fromageries Bel) will share his views on nurturing packaging agility in an international food manufacturing environment.
As in every FBEP edition, the afternoon programme includes three interactive Round Table Discussions. In FBEP2018 these will focus on the effects of ageing and flexibilisation in the European workforce, new education technologies and the impact of legislation on employability and job security.
MORE INFO
Click here for the full programme.
Click here for the French version of this Press Release.
Click here for more information and click here to register.
If you would like to be in contact to share your insights, feel free to call the NVC office at +31-182-512411 or to send an e-mail to info@nvc.nl.